Yes, Tetiana Malashkova is the russian scammer!
She appeared in our database from

2016-10-30

, financial damage

US $250.00
Preview all photos of this scammer, which we have.
---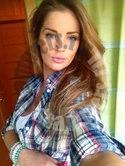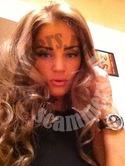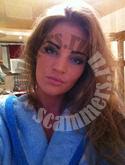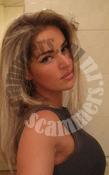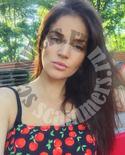 Yes, she is the russian scammer! All known names of this scammer, which we have!
---
Tetiana Malashkova
Yes, she is the russian scammer! We known where she lives!
---
Kharkiv

Yes, she is the russian scammer! All known phone numbers (usernames on Skype, WhatsApp etc) of this scammer, which we have!
---
Yes She is the russian scammer! All known additional details of this scammer, which we have. If we have a text of scammer's letter(s), it'll be remark
in this color.
---
She pretended to be pregnant and need to get medical examinations, because she had no boyfriend and then suddenly the boyfriend re-appeared and they were getting married, but despite promises of making good, she now does not correspond. This is a much simplified version

unfortunately I cannot tell you anything about returning the money on this moment, neither according dates, nor according sum's amounts. please try to understand me and my situation. You said you could wait. I do not have possibility to send you anything right now, but as soon as i know for sure when i can do it - I will let you know.
Commentary of our visitor(s)
---
If you know the scammer, you can send a comment too.
Need to submit all fields
Our site is a free access website where any visitor can make a scam check or leave a comment about a person (possibly a russian dating scammer) whom the visitor got acquainted with through the online dating agency.
The veracity of the comment is left to the person's conscience and is a result of his personal experience in the Internet. The administration of this website cannot be held responsible for the information posted by its users (name of a russian scammer, photo of a dating scammer, telephone number of a scammer, etc.) and does not enter into correspondence with the people involved (you may comment on the posted information), does not clarify points at issue, cannot appear as a representative of a user in organizations or institutions.
We hope that you understand and support our intention to make acquaintances (that could be probably made through the more and more popular Online dating Agencies) easier, safer and of a better quality.