Yes, Natalya Without proof is the russian scammer!
She appeared in our database from

2018-09-20

, financial damage

US $0
Preview all photos of this scammer, which we have.
---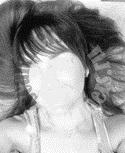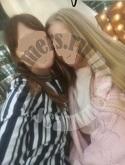 Yes, she is the russian scammer! All known names of this scammer, which we have!
---
Natalya Without proof
Anna Without proof
Yes, she is the russian scammer! We known where she lives!
---
Victim of fraud did not provide proofs

Yes, she is the russian scammer! All known phone numbers (usernames on Skype, WhatsApp etc) of this scammer, which we have!
---

fake number
Yes She is the russian scammer! All known additional details of this scammer, which we have. If we have a text of scammer's letter(s), it'll be remark
in this color.
---
An example of false slander Victim of fraud did not provide proofs.
I want to share my experience to avoid that XXXXXX, coldy goldy, goldy codie, butter cake, cam girl and escamer, uses the show girls websites to capture their victims, becoming a victim of her single mother situation without help, good girl working as cam girl being the studio that takes the highest percentage, facilitates her personal skype, and whasup, and compulsively sends texts and photos walking through saint petersburg, russia, with her son, her humble house, and saying that she wants to dub her life, leave russia, find a man to love and love her, and convincing you to a meeting, pay luxurious vacations, in Paris and Spain for her and her 11 year old son, take them shopping, disneyland, ferrary park, two weeks, in August, I gave you thousands of euros to relax, we continue to relate during the next week sending texts, telling me that wanted me to visit her in saint petersburb, that is ready for me, to process k1 visa, marry me, to start new life to have one more kid with me, to leave his work and that to trust in me I needed send her 10000usd, the poor girl needed the money to trust that I am a good man and that I will take care of her, ok I send the money , gifts by fedex, and from there start asking for smaller amounts, $ 500 $ 1000 usd pir paypal or western union almost daily justifying that the money sent put in bank, later when I already have tickets of plane, hotel, visa, everything ready , provoke many discussions, tells me that love is over, that happens in two months, natalia tarase ... wont said last name, because I am a gentleman, but it cost me more than $ X$$0000.00 usd, sorry for the long of the report but I hope it serves to her new potential victims to avoid happening to them the same thing, since it is the way of life of her, to deceive men capturing them in live show cam girl websites to deceive them for the same purpose, after a small online search I found this advertisement on russian bride sites with the same story that She tell to myself, on several dating sites. has unverified PayPal accounts, western union, Bitcoin, etc., a professional scammer , it's sad that she uses her 11-year-old son as part of her plan since the kid is sick of ocd and she leaves him alone in her flat while working for days on live cam porn shows looking for new victims Thank you and please be aware of cam girl scammer, coldy Goldie, Codie goldy, [email protected]

Many text over a year and asking threat because money constantly
Commentary of our visitor(s)
---
If you know the scammer, you can send a comment too.
Need to submit all fields
Our site is a free access website where any visitor can make a scam check or leave a comment about a person (possibly a russian dating scammer) whom the visitor got acquainted with through the online dating agency.
The veracity of the comment is left to the person's conscience and is a result of his personal experience in the Internet. The administration of this website cannot be held responsible for the information posted by its users (name of a russian scammer, photo of a dating scammer, telephone number of a scammer, etc.) and does not enter into correspondence with the people involved (you may comment on the posted information), does not clarify points at issue, cannot appear as a representative of a user in organizations or institutions.
We hope that you understand and support our intention to make acquaintances (that could be probably made through the more and more popular Online dating Agencies) easier, safer and of a better quality.