Is Maria Malysheva the Russian scammer?
She appeared in our database from

2019-10-19

, financial damage

US $ 110
Rating:
Voted:0
Preview all photos of this scammer, which we have.
---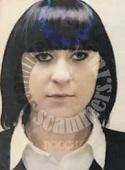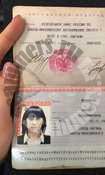 Is she the russian scammer? All known names (aliases) of this scammer, which we have!
---
Maria Malysheva
Is she the russian scammer? We known where she lives!
---
Saratov

Is she the russian scammer? All known e'mail of this scammer, which we have!
---
[email protected]
Where you can to Spot and Meet Russian Dating Scammer (site(s), appplication(s))
---
bestmuslim

Is she the russian scammer? For receive your money, she used this Bank Account
---
Is she the russian scammer? All known phone numbers (usernames on Skype, WhatsApp etc) of this scammer, which we have!
---
0079627229308

Is She the russian scammer? All known additional details of this scammer, which we have. If we have a text of scammer's letter(s), it'll be remark
in this color.
---
I was tricked by a girl who claims to be a Muslim in the name of Maria Malysheva. Please beware of these names
Aisha Farouk _ Hamidat Farooq _ Robot Wilson _ Nathiel Jones
Those are her friends



And these are some of her messages:
My name is Mariam from Russia
I work in salon making hair i went to work last month with hijab
my boss say "Mariam go back home, not come here again". It hard to practice islam in this country my friend marry man in Egypt they meet on that site she ask me to try also. i have one sister , my father die .
My love it not about ticket now I can send you my passport
But you have to do Mehir for my parents
You can't just take me like that my love
I am woman not animal
It not money you can also buy it and send it to me here In Russia so my family will pray to it and I will bring it to you
You will buy two ring, 5 jown of cloth, 4 attire, 1 and we cook for elder in family
Because I not want you to think it money I want so you can buy it there and send it here
Or I scare you away with the Mehir
Commentary of our visitor(s)
---
If you know the scammer, you can send a comment too.
Need to submit all fields
Our site is a free access website where any visitor can make a scam check or leave a comment about a person (possibly a russian dating scammer) whom the visitor got acquainted with through the online dating agency.
The veracity of the comment is left to the person's conscience and is a result of his personal experience in the Internet. The administration of this website cannot be held responsible for the information posted by its users (name of a russian scammer, photo of a dating scammer, telephone number of a scammer, etc.) and does not enter into correspondence with the people involved (you may comment on the posted information), does not clarify points at issue, cannot appear as a representative of a user in organizations or institutions.
We hope that you understand and support our intention to make acquaintances (that could be probably made through the more and more popular Online dating Agencies) easier, safer and of a better quality.